Special post - Honey Roulade with Strawberries
Category: Culture
Sorry I missed last week's post but life just got in the way with lots of work and not much sleep. But for compensation I brought you one of my favourite cake recipe with a summer twist on it. So its strawberry season and I love, love strawberries. I am sure you can understand.
Look at this gorgeous, ruby red berries... and they are also hand picked and organic from my mother's garden. Can it get any better? Yes, it can when you put it into a honey sweetened cake. So lets make it.
Honey Roulade with Starwberries:
For the cake roll:
6 eggs (I used free-range, organic from my mom too. I know, I am lucky.)
150g honey (Hungarian Acacia honey is my absolute favorite, also have I mensioned that my father was a bee-keeper. Ha-ha, I have ridicolously long stories for each ingredients.)
1 Tbsp vanilla sugar
1 tsp baking powder
6 Tbsp all-purpose flour
For the cream filing:
200ml milk (I used whole milk that we buy straight from a local farmer. Its good to have parents living on the countryside.)
1 1/2 Tbsp semolina
1 Tbsp vanilla sugar
150g butter
120g powdered or icing sugar
Strawberries for the starwberry filling.
Preheat the oven for 200 Celsious and line the baking tin with patchment paper. Separate the egg yolks from the egg whites into two separate bowls. Add the honey and the vanilla sugar to the yolks and mix it with a hand mixer until its pale yellow and fluffy. Mix the flour with the baking powder and add to the egg-honey combo, stir it well. Whisk the egg whites until stiff and gently fold in with the yolk mixture. Be very careful with the egg whites if it break too much the cake won't come up as nice as it suppose to. Pour the batter into the tin and spread it out evenly. Bake for 5 minutes on 200 Celsious and another 10-15 minutes on 160 Celsious. It will come up high and golden-brownish colour and firm to the hand.
Also prepare a clean kichen towel and when the roll is baked turn it onto the towel, pill of the patchement paper, turn it back and roll it up using the towel. Leave it cool like this compleatly.
Now the cream filing. Put the semolina and the milk into a small saucepan and cook it on medium heat until thick and pudding like. Cool it compleatly.
Cream the butter, vanilla sugar and sugar together. Then add the milk pudding and mix it together well, it takes min. 5 minutes.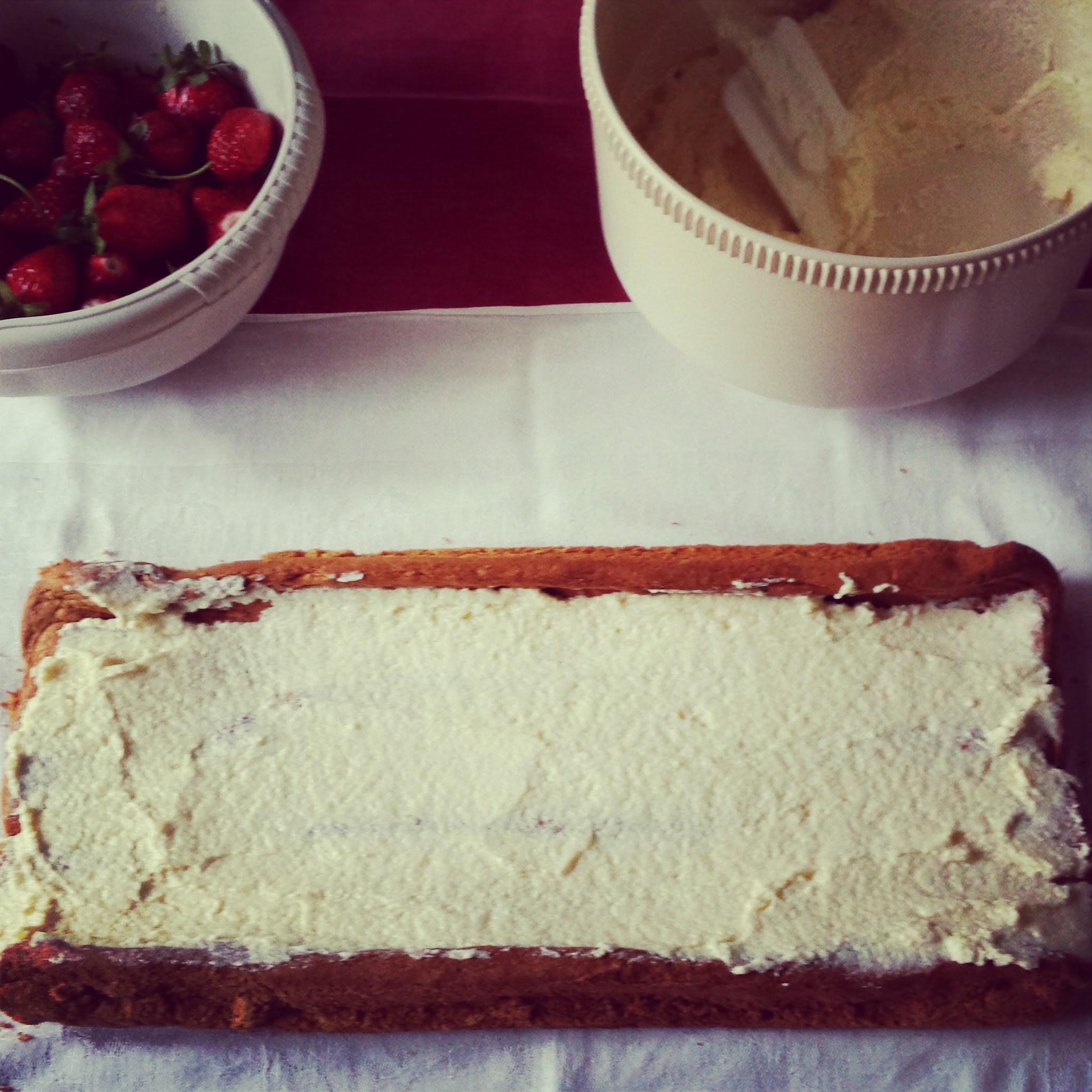 Unroll the cooled out cake. Spread the cream filling on it (you might not need all the cream if you want it in a pretty roll and not an over stuffed one). Spread the washed, cut strawberry pieces on the inner side (so they will stay nicely in the middle).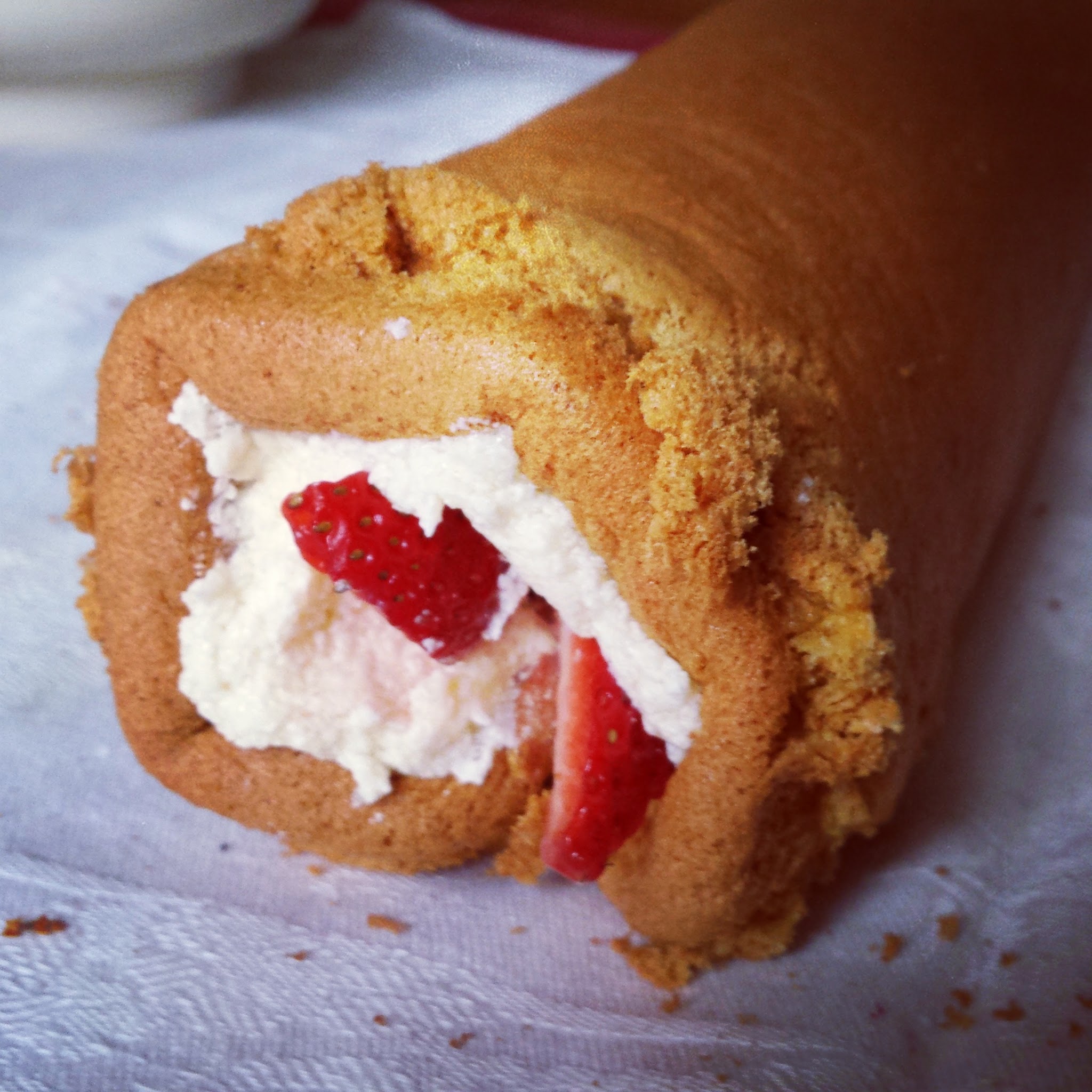 Roll up the cake and its ready to be served. I could not resist to put some extra strawberries on them...
Bon appetite and lots of love till next week!
No Comments