First Post - Sweet Spring Sunday Morning in Budapest
Category: Culture
This blog is created to give an inside look into the life, art, cusine and much more of Hungary. By the way, my name is Zita and I am living and working in Budapest and I am writing this blog to those who intersted in this lovely country.
I have been planning this first post for quite some time now and I wanted it to be really interesting and special, but authentic and honest at the same time.
So here is my lovely spring Sunday ritual, actuly I am not sure its a ritual yet as it has been only my second time running a lap on Margitsziget. If you are a runner and living in Budapest than more often than not you go to Margitsziget. It is in the middel of the city. Actually, in the middel of the River Danube. A little island, all green and beautiful. Sadly, we do not have as many or as large parks as London or other capitals do but what we have is very special. Margitsziget translates into Margaret Island and was named after a king's daughter, Saint Margaret who lived on the island as a nun in the 13. century.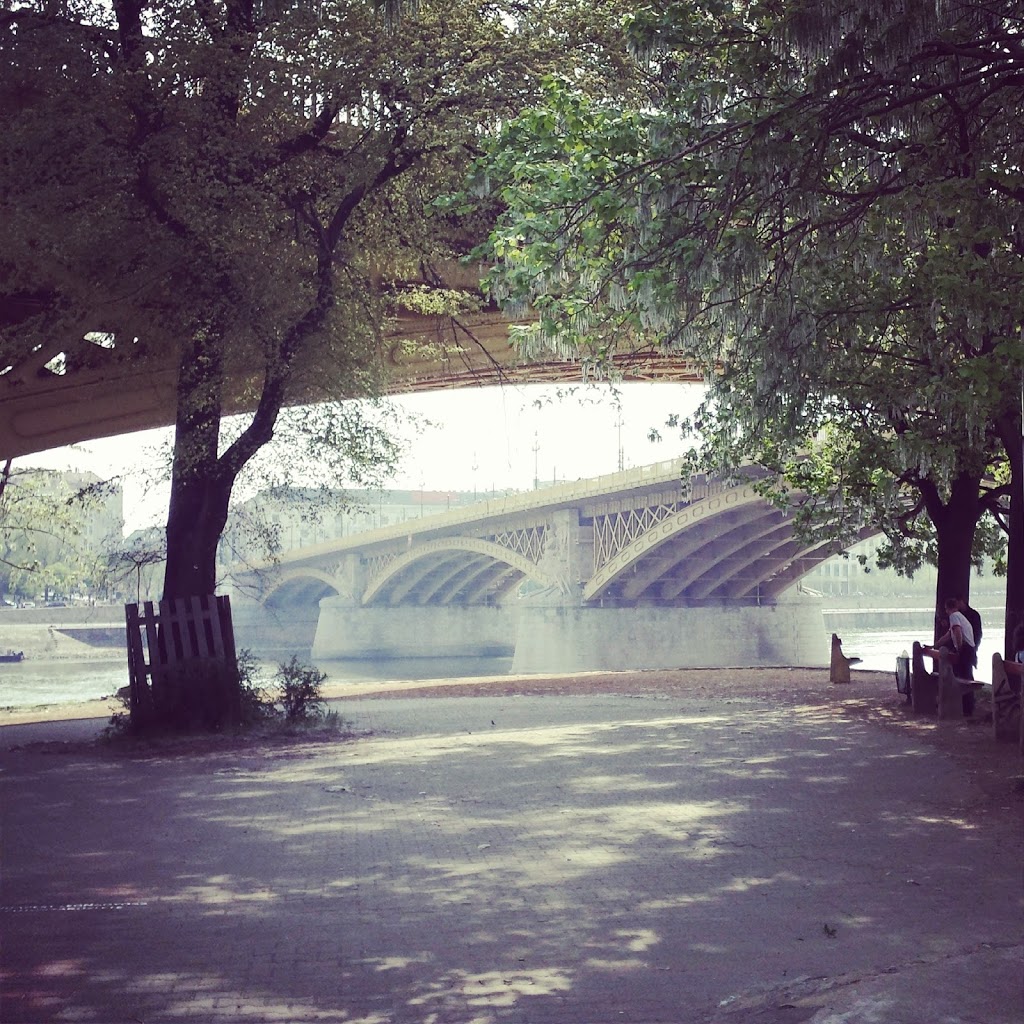 So you can find more than a jogging track there. Me and my friend start our lap from the southern end of the island, from Margaret Bridge (Margitsziget lies between two bridges: Margaret Bridge and Árpád Bridge). The Danube on our right, we are passing the Music Fountain, the little zoo, some church ruins, the old water tower and the only hotel on the island in the northern end before turning back south. Now the river is still on our right but we see all the sights on the other side of the island: two different sport pool fascilities and more of the lovely greenery (I love lilac). At both end (north and south) we run under the bridges. It is especially beautiful under the Margit Bridge.
This Sunday there was a running race going on too. Something that we discoverd only upon our arrival but it was an inspiration to see so many people running and spending their weekend outdoors. So have a lovely week and see you on the other side with my second post about some traditional Easter customs.
No Comments